I think you can guess from the title of my post that I was struggling to come up with a proper name for this creation 🙂 It started with me coming across a caribbean mango cucumber chow recipe on a recipe forum. My sensory buds tingled at the mention of mango. And with cilantro and lime thrown in? Wow, even more mouthwatering stuff.
So that was the inspiration for my salad. So I got myself a mango two weeks ago – yes mangoes have started making an arrival here in our grocers! And note I said ' got myself a mango', which meant that I was NOT willing to share this with anyone else at home. Yes I mean it. When it comes to mangoes, I become an infant …'Its mine!"  OK OK so my family left me alone.  They had the infinite wisdom that once mangoes start making more of an appearance especially at the Indian grocers, mom would get a crate of them and at that point she will be willing to share some with us.
So the recipe I had seen was fairly simple – onion, garlic, green chillies, lime juice and …Culantro.  Yes no typo there, it is Culantro.  I looked it up and it says that culantro or shado beni is a special herb grown in the caribbean.  It is supposedly slightly different from Culantro or shado beni but cilantro is a close substitute.  I am definitely very interested in laying my hands on this herb!  Please let me know if any of you know where I can get it in the US?
Continuing with my salad, I added diced avocado, cucumber and mango together.  For the caribbean chow,  you pound together the onion, garlic, chillies and culantro and add this to the mango/cucumber pieces. Toss with salt and pepper and you are good to go! So I did this and then decided to add some chaat masala since the green chili and cilantro mixture along with lime was so reminiscent of the chaat we used to have back in the streets of Mumbai.  So I added some chaat masala – the salad started tasting so good and I continued to sprinkle more and more of the chaat masala till I felt that it was just perfect – 'You could eat the whole bowl' kind of perfect!  Yum!
After that day I started getting mangoes every week and I have made this salad at least three times in the past two weeks!. This last time I made it, i also added cooked beets and sweet potatoes to it.  Tasted wondrous and a perfect side dish to my pan fried salmon.
Chaat masala btw is a blend of several different spices and has a dominant sour/tangy flavor from the dry mango powder and the black salt (pink salt) but it has a little bit of heat also from the other spices and cayenne pepper. I always buy store bought chaat masala but here's a recipe for it if you would like to see the ingredients – Chaat masala recipe

Caribbean Chow/Indian Chaat Style Salad
Recipe type:
Salad, Paleo, Vegan
Cuisine:
Caribbean , Indian, Fusion
A tangy and sweet tropical salad consisting of cucumber, avocados and mango deliciously spiced with cilantro, garlic, lemon juice and chaat masala
RecipeIngredients
½ cup cilantro
1 garlic clove
¼ red onion
2 tbsp lemon juice
1 ripe avocado, peeled and diced
½ ripe mango, cut into medium size chunks
½ cucumber, peeled and diced
½ boiled potato (or sweet potato), diced
½ of a medium beet cooked (optional), diced
½ tsp sea salt
1 tsp black pepper (omit for AIP)
2 tsp chaat masala (For AIP, use AIP chaat masala - recipe below)
AIP Chaat masala:
½ tbsp dry mango powder
½ tbsp rock salt or black salt
¼ tsp dried ginger powder
Mix everything together in a small bowl.
RecipeInstructions
In a mortar or pestle or a small food processor, add the cilantro, garlic, red onion and the lemon juice. Blend well until you get a chunky kind of paste. Keep aside.
In a large bowl, add the avocado, cucumber, mango, potato (or sweet potato) and beet (if adding). Add the cilantro mixture to this. Add the salt, pepper and the chaat masala. Toss well to mix the spices well with the vegetables and fruits. Serve fresh!
Notes
For Paleo version, Use sweet potato instead of potato
For AIP version, Use sweet potato instead of potato and Skip chaat masala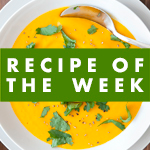 (Visited 931 times, 1 visits today)