Coconuts grow in abundance in Kerala and hence coconut milk , grated coconut and coconut oil are widely used in Kerala cuisine. One vegetable dish that uses coconut milk and no red chilli powder and is therefore white in color is 'vegetable stew'. The stew usually is made out of vegetables like potatoes , carrots and peas and goes well with Vellappams( white rice pancakes with a soft spongy center and a lacy crispy edge). The non-vegetarian version of stew is usually made with mutton (lamb) and is a favorite of the Syrian Christians.You can eat this stew with any kind of bread too. They taste good with rotis or pooris too. The sauce is a coconut milk sauce infused with whole spices like cloves, cinnamon and black pepper. The whole spices make the sauce mildly spicy and the coconut milk imparts a sweet and rich flavor. The final garnish is a simple drizzling of coconut oil and fresh curry leaves. You could also add cashew nuts toasted in ghee and or raisins to make it extra rich. Hmmm…just yumm!
This is a quite simple recipe with the only slightly cumbersome part being getting the fresh coconut milk. Although now that I use fresh frozen grated coconut(and don't have to grate coconut from a fresh coconut!), I don't think it's a huge chore anymore. You can make this using canned coconut milk too but make sure to get a good brand that does not have a rancid smell.
This recipe will make about 3-4 servings as a side dish
Time Taken:  About 30 minutes
Ingredients :
3 medium size Potatoes (chopped into 1/2 inch cubes)
1/2 cup Peas    
1/4 cup Carrot(cut into 1/4 inch small cubes)
1 large Onion cut into thin slices
3 green chillies (cut length-wise)  Use 2 if you want it mildly spicy
4 whole cloves         
1 inch piece of cinnamon stick 
5-6 whole black peppercorns 
1 tsp fresh ginger, thinly chopped
1/2 cup water
1 tsp salt
Thick coconut milk,(fresh or canned) 1 1/2 cup -
see method for extracting fresh coconut milk below
a sprig of fresh curry leaves (about 6-8 leaves)
1 tbsp coconut oil
Method:
If using freshly grated coconut (or fresh frozen grated coconut) for making the coconut milk, follow the procedure below and extract the milk and keep aside.
Cut the potatoes and carrots into cubes. Cut the onion into thin long slices. In a medium size cooking pot, add the potatoes, carrots,peas and onions along with the cut green chillies and ginger. Add the whole black pepper,cloves and the cinnamon. Add about 1/2 cup water and salt.
Bring the water to a boil and immediately cover the pot with a lid. Cook on a medium flame for around 5-7 minutes or until the potatoes are cooked. At this point there should not be much water left. Turn the heat off.
Now add the coconut milk and mix slowly and cook on low flame for about 1-2 minutes until you can see tiny bubbles beginning to appear in the milk. Immediately turn the heat off and add curry leaves and the coconut oil. (Do not let the coconut milk boil or it will curdle.)
Serve hot with vellappams or rotis or pooris.
For extracting thick fresh coconut milk:
Blend 1 cup grated fresh or frozen fresh grated coconut (that has been thawed beforehand) with 1 cup warm water in a food processor or a blender for about 2-3 minutes and then strain using a large strainer to extract coconut milk. Add the extracted coconut meat back into the processor and again blend using another 1/2 cup of warm water to get more coconut milk. Discard the coconut meat. You should get about 1 1/2 cups of coconut milk.
If using canned coconut milk, I recommend using 'Thai'brand canned coconut milk, which has a better taste as compared to other canned coconut milk products.
Notes:
If you dislike having whole spices in your final dish, you could use a bouquet garni to add the whole spices. That way they can be safely discarded before serving. Either way take care to avoid the whole spices when you eat!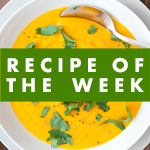 (Visited 476 times, 1 visits today)