Who does not like a good taco, right? As for me, any mention of Mexican food and I just immediately begin to feel hungry even if I just had a meal.! Mexican food … yes me always ready 🙂   Same is true with the rest of my family.  The kids absolutely love both Bean tacos and chicken tacos.   Now Fish Tacos anyone?  Funny I have always had fabulous Fish tacos at mostly 'American' restaurants as opposed to authentic Mexican ones.   And for some weird reason until recently I never tried making fish tacos at home. Well of course one reason could be just that fish does not last too long in our freezer ! My husband can eat fish at every meal and the traditional Kerala Fish fry and Kerala Fish curry are two best ways of eating fish (according to him!)  So anyways, Fish tacos never got a chance!  But one day finally I was determined to try making fish tacos at home and made them using Tilapia filets.  It was an absolute hit and I am pretty sure that I will be making these more often now going forward.!
Btw, as I started writing this post I was tempted to research about the origin of 'Fish taco' and if it was truly an authentic Mexican dish or not?. Well it seems that there is little question that people have been eating fish tacos in the coastal areas of Mexico for an awfully long time.  However, the most common and popular version of the fish tacos that most of us americans are familiar with is the one that consists of deep fried fish served with corn tortillas and other accompaniments, and this is probably the 'evolved' version of the fish taco. So what's the verdict –  is the 'fish taco' authentic Mexican or not? Probably not but then who cares, right?  🙂
In my version I pan grill the fish by marinating them in a simple marinade of red chilli (cayenne pepper), turmeric, lime juice and salt.  I also make a simple salsa with red onions in coconut oil – this is a traditional Kerala 'side' that is served with spicy chicken fry or spicy beef.  I additionally added tomatoes and cilantro to this salsa. Best part about this recipe – easy , delicious and 'ready in 30 minutes' for any weeknight or especially a Friday night!  Hence I am bringing these tacos to The Novice Gardener's Fiesta Friday too.!
This recipe makes 8 tacos or serves 4

Ingredients
Tilapia (or any white fish filets) 4 filets,
about 1 pound

Marinade for fish
1 tsp red chilli powder (cayenne powder)
 1/4 tsp turmeric powder
1/4 tsp cumin powder(optional)
 1/2 tsp salt
 1 tbsp lime juice
 1 tbsp olive oil

About 2-3 tbsp oil (light olive oil
or coconut oil) for pan frying the fish
Harissa Mayo 1 tomato,chopped
1 clove garlic
1 tsp harissa pow (or homemade harissa paste)
1 tbsp mayonaisse
1/4 tsp salt

onion salsa
1/4 red onion, thinly sliced
1 tbsp coconut oil
1 tbsp tomatoes
chopped thinly
1 tbsp fresh cilantro chopped fine

For assembly
8 whole wheat tortillas, medium size 
2 cups shredded lettuce
grilled fish pieces
onion salsa
spicy harissa mayo
Method:
Onion salsa:
I make the onion salsa first since it tastes better when it gets a few minutes (15-20 minutes) to sit with the onion juices mixing with the coconut oil.
Mix the onions with the melted coconut oil using your hands to crush/press the onions a little bit (I know you will need to scrub your hands with soap really hard to get the smell off but I don't mind it! ). Then add the tomato and cilantro and set aside.
Grilling the fish:
Mix all the ingredients listed under marinade for fish in a medium size bowl and keep aside.
Clean and wipe dry the fish filets and cut them into small pieces (about 1/2 inch thick and 1 inch long).
Add the fish pieces to the marinade and mix to coat the fish well.
Heat a non-stick frying pan and add about 2 tbsp oil to it.  When the oil gets hot, add the fish and cook on medium heat for about 2-3 minutes flipping them midway to cook on both sides.
Take them out using a slotted spoon and place in a plate/tray lined with a paper towel to absorb the extra oil.
For making the Harissa Mayo:
Mix all the ingredients listed under 'Harissa mayo' in a food processor and blend until smooth. Check for seasoning per your taste and add salt or more harissa pow/paste if desired.
For assembling the tacos, warm the tortillas lightly in a pan for a couple minutes (one minute each side) and then make tacos by adding the fish pieces, shredded lettuce, the onion salsa and the spicy mayo!.
Notes:
For Harissa, you can either get store bought Harissa paste or Harissa dry blend. I was able to find Harissa dry mix in Whole Foods stores. Of course it is pretty easy to make the Harissa paste too using spices from your pantry. You can see the detailed recipe for that here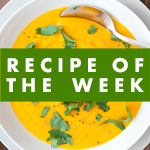 (Visited 632 times, 1 visits today)